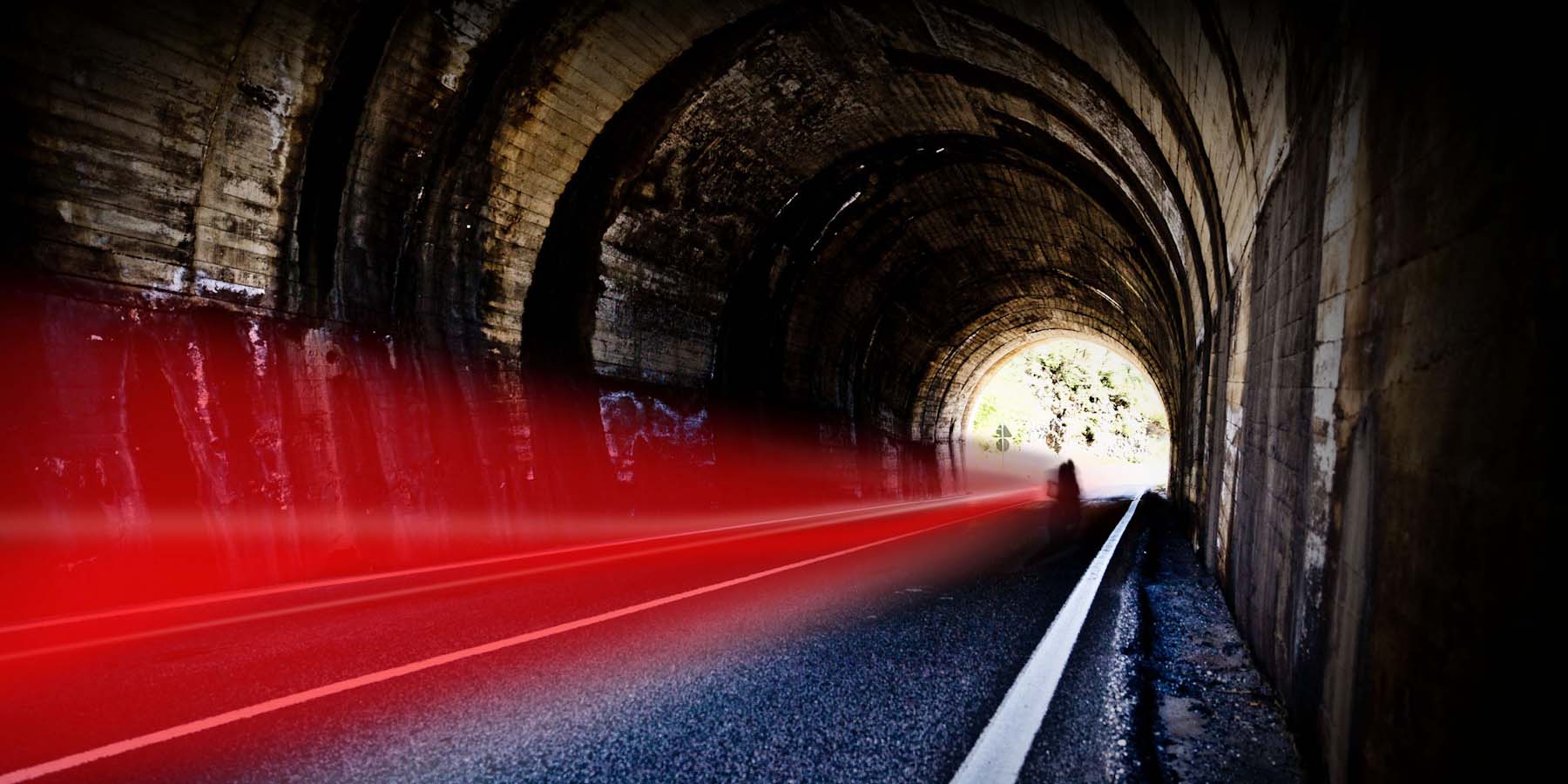 Navarra tiene 2001 kilómetros de carreteras hechas para el disfrute de la conducción a través de parajes diversos y de extraordinaria belleza, y para los amantes de la velocidad dispone del mejor circuito del norte de España: El Circuito de Navarra, en Los Arcos. Navarra es la historia de un Reyno y la puerta de entrada del Camino de Santiago en España. Navarra es tierra de diversidad paisajística. En pocos kilómetros se pasa de los Pirineos a los valles cantábricos, de los paisajes mediterráneos con vides y olivos al bosque del Irati, del desierto de Bardenas Reales a los prados de los valles. Todo en 10.500 km2 !!!
Navarra has 2001 kilometres of roads made to enjoy driving, through many differente settings of exceptional beauty, and for all the velocity's lovers has the best circuit in the north of Spain: The Navarra Circuit, Los Arcos. Navarra is the history of a kingdom and the entry of the Way os St. James into Spain. Navarra is a land of incredible scenic diversity, and in just a few kilometres, the scenary changes from the pyrenees to the Cantabrian valleys, from mediterranean landscapes with grapevines and olive trees to the Irati forest, from the dessert-like scenary of the Bardenas Reales to the meadowlands in the valleys. All to be found in an area of just 10.500 Km2 !!!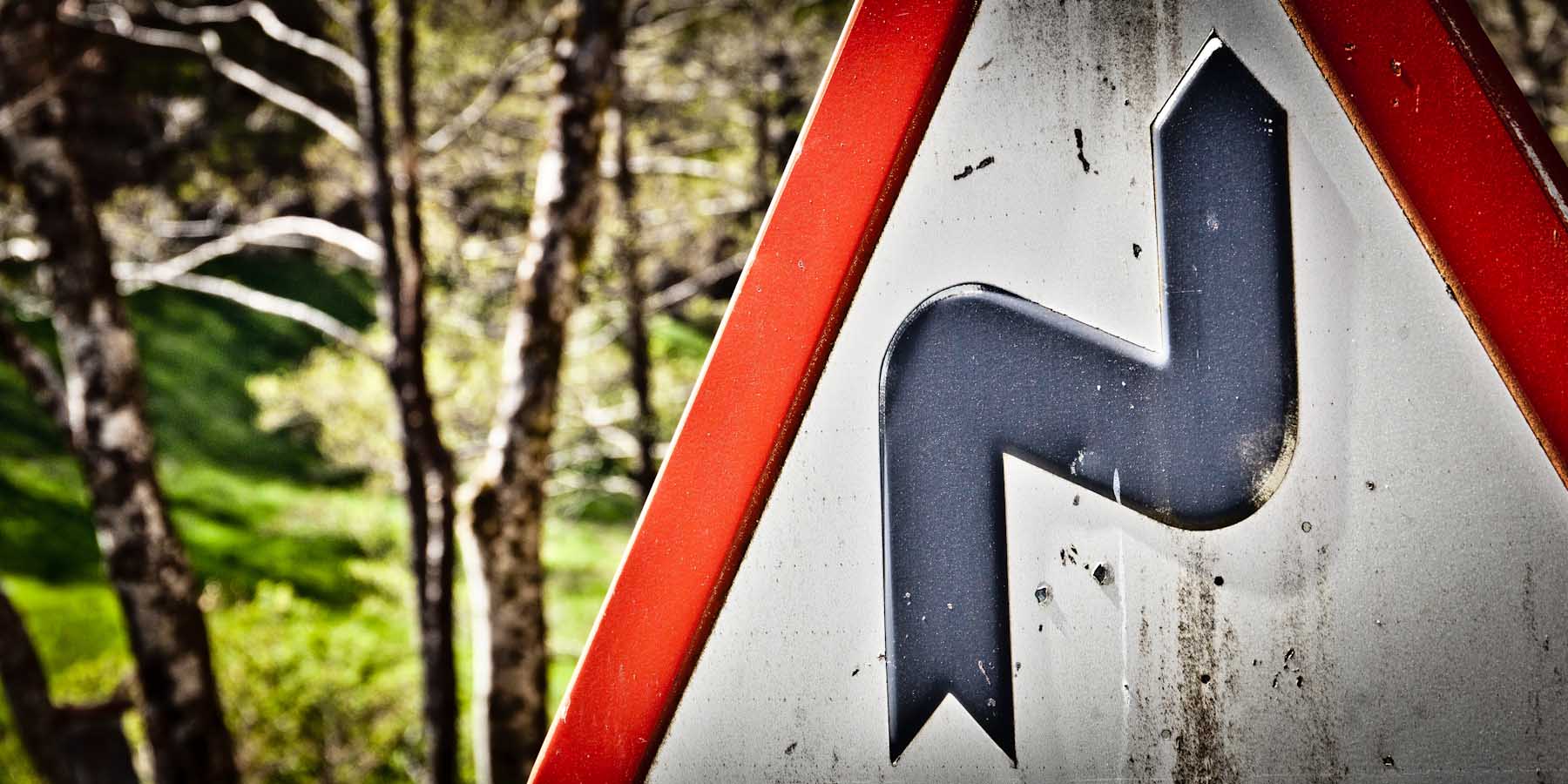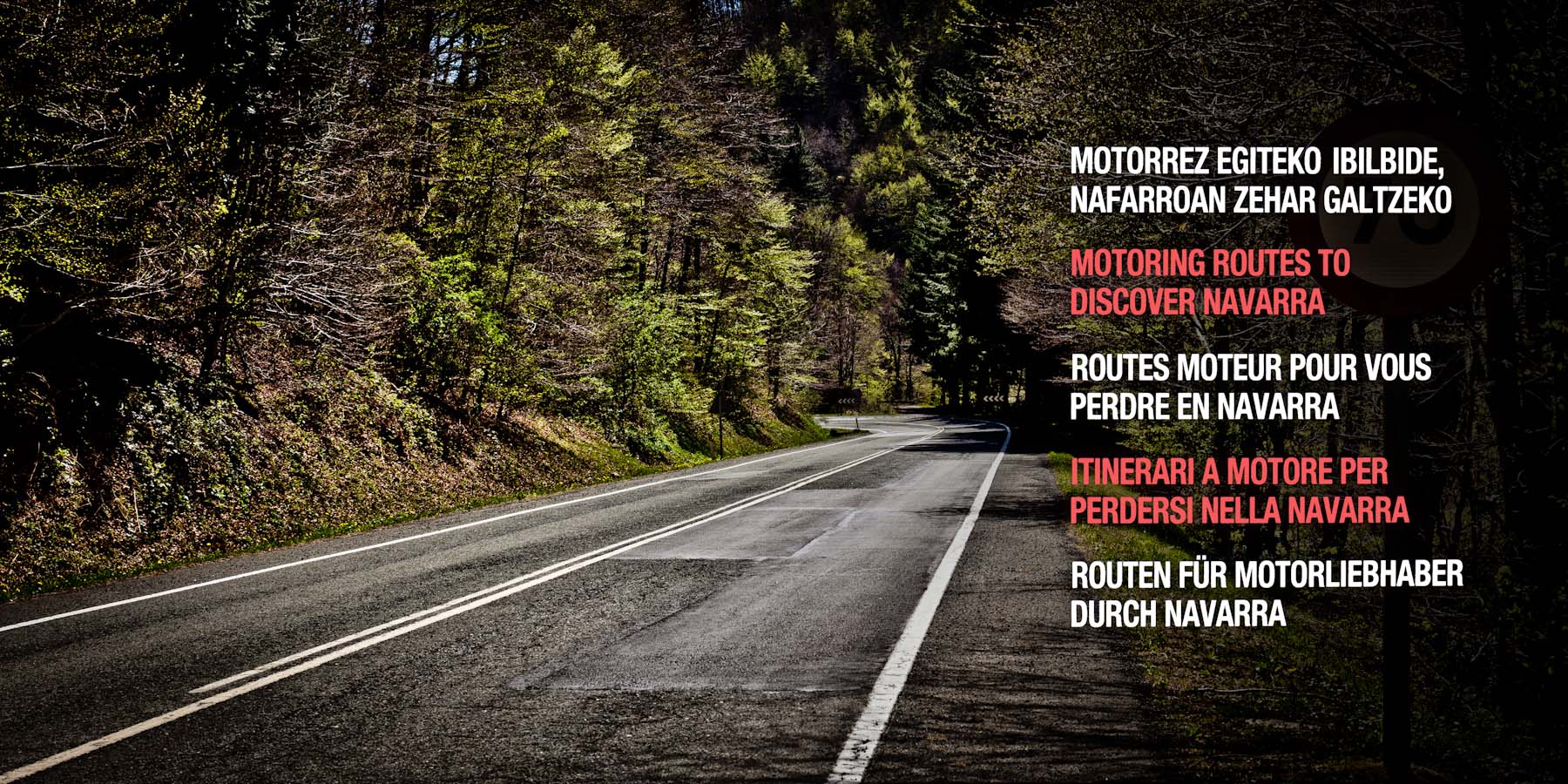 NAVARIDER es el proyecto de difusión informativa de las experiencias de turismo deportivo relacionadas con el mundo del motor (automovilismo y motociclismo) en Navarra.
NAVARIDER is a project to disseminate information on sports tourism experiences related to the motoring world (cars and motorbikes) in Navarra.
FOTOGRAFIAS / ROLL-UP
Realizado por ESTUDIO BESPOKE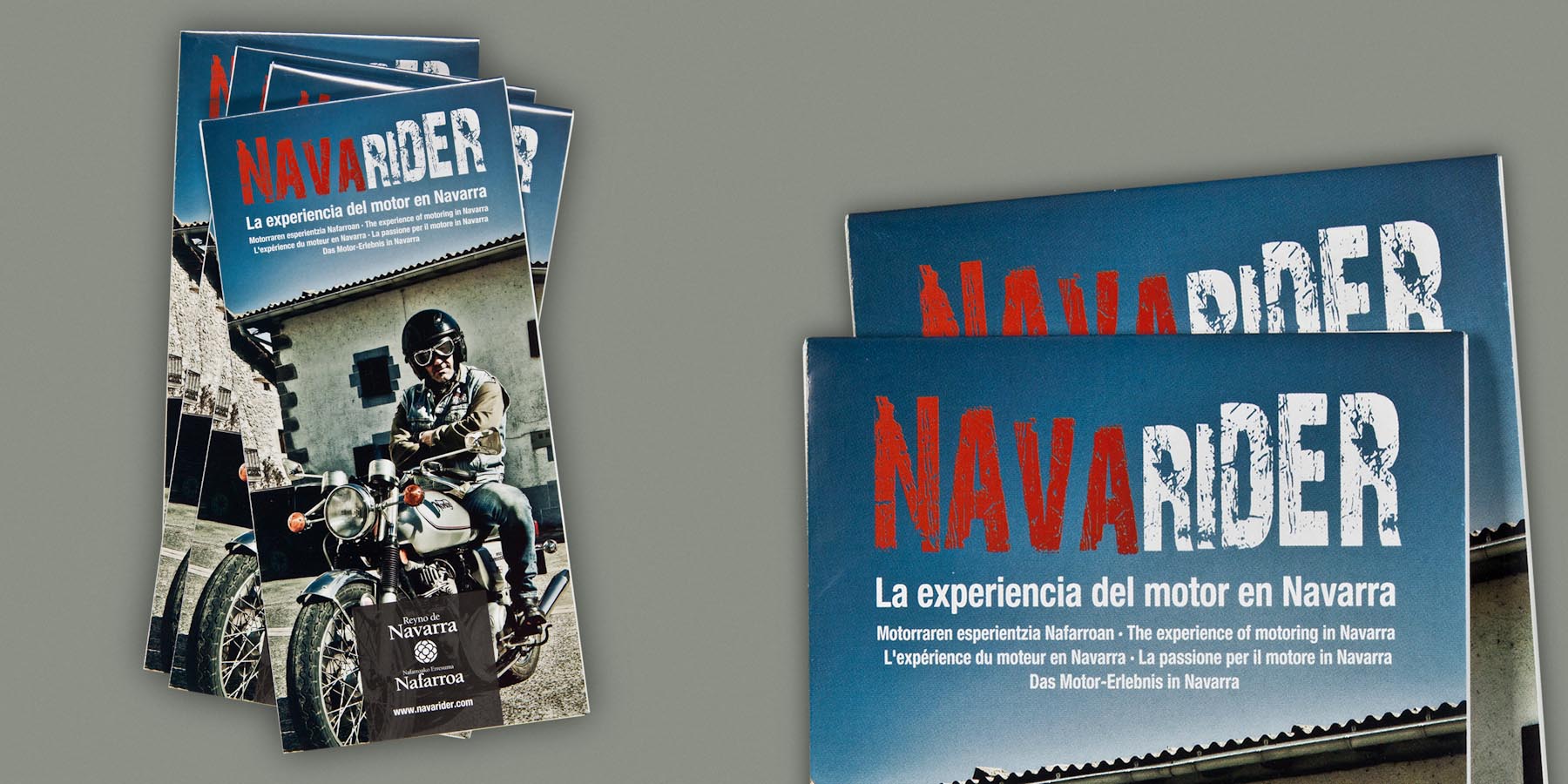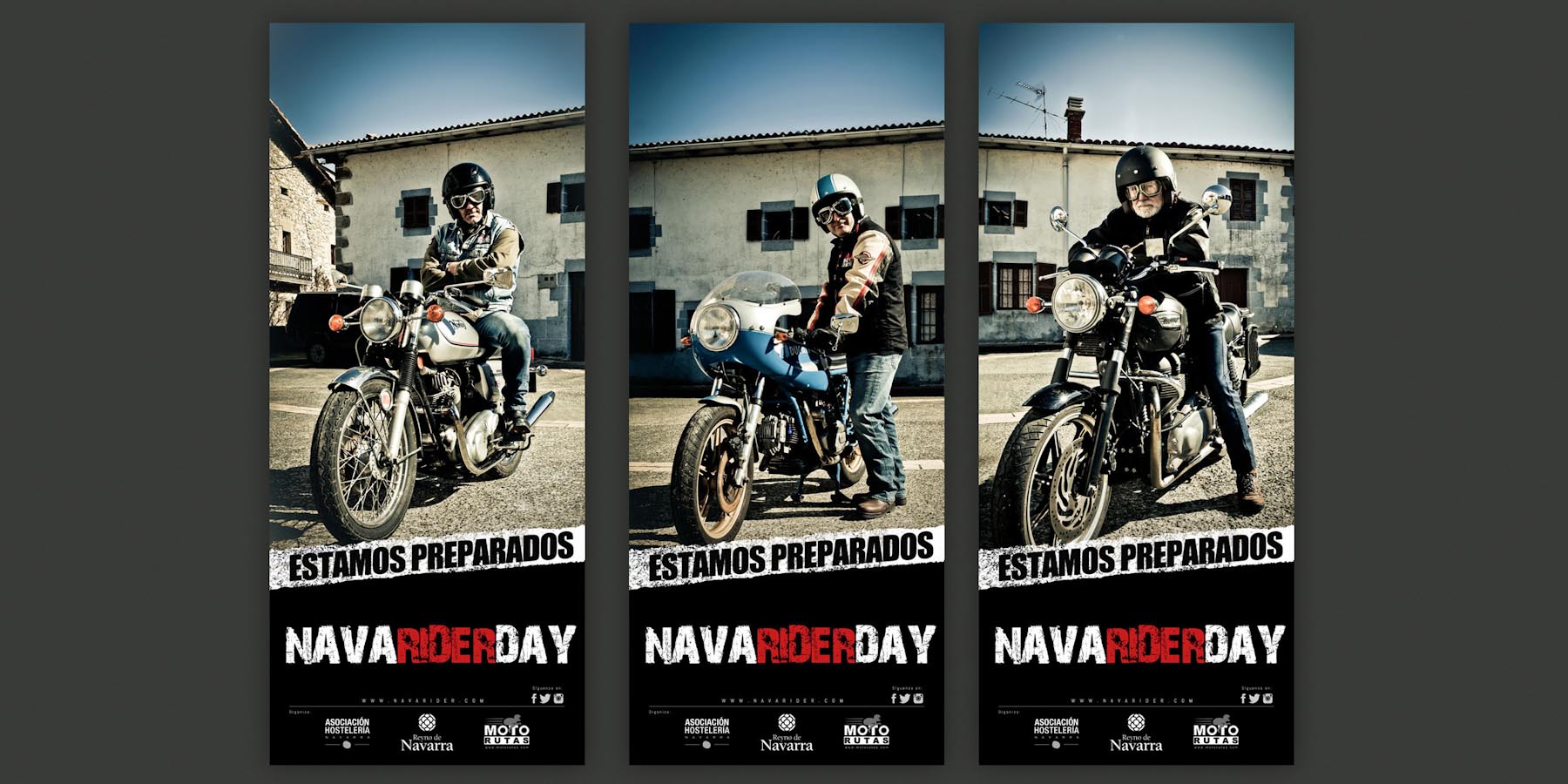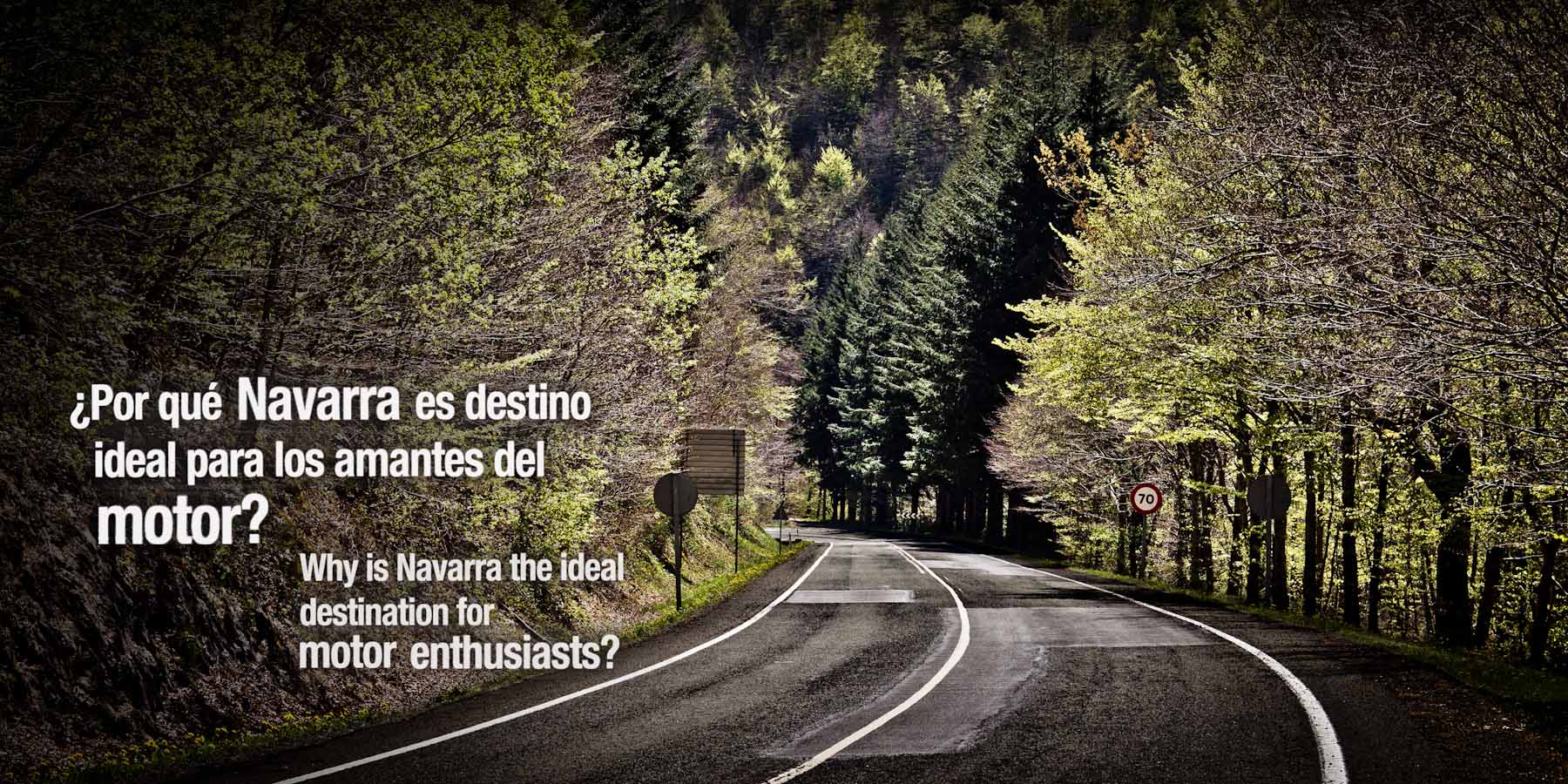 NAVARIDER DAY surge en el año 2014 como resultado de la colaboración del Departamento de Turismo del Reyno de Navarra, la Asociación de Hosteleria y Turismo de Navarra, y el portal de rutas a motor Motorutas.
Se trata de una prueba abierta a cualquier conductor aficionado a la moto tanto dentro como fuera de Navarra. Es una convocatoria de carácter festivo y no competitivo, cuyo único objetivo es completar una ruta circular de entre 400-500km aproximadamente por la geografía navarra. La prueba se divide en diversos puntos de control destinados al avituallamiento y descanso, donde los participantes sellan su tarjeta de participación.
FOTOGRAFIA / VIDEO
Realizado por ESTUDIO BESPOKE